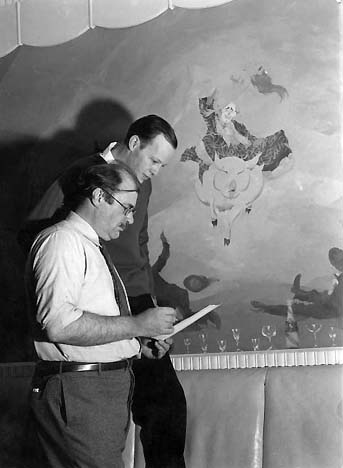 Whitman and Hansen, Del Monte Hotel Taproom (1)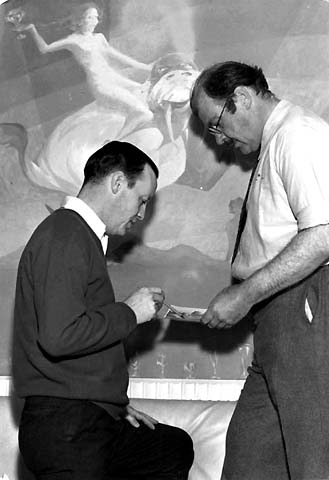 Whitman and Hansen, Del Monte Hotel Taproom (2)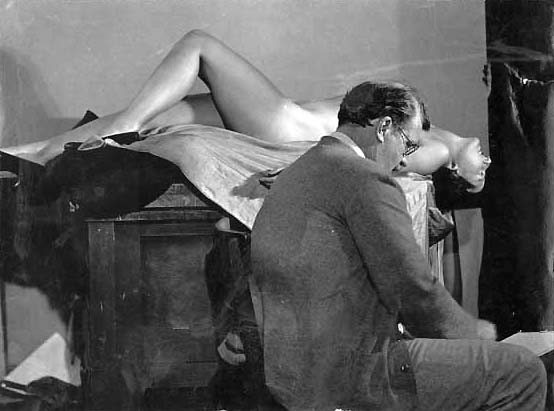 Hansen and Ruth Ford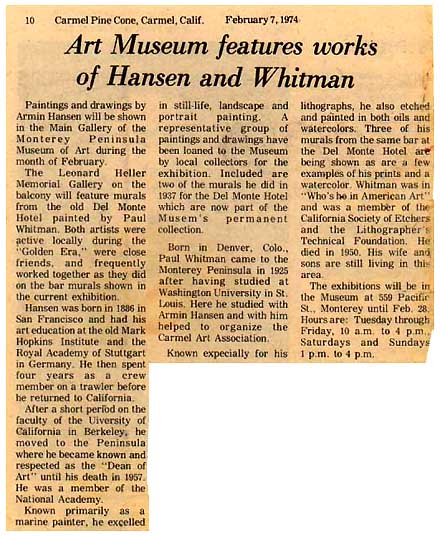 Whitman & Hansen Article
See Armin Hansen's Studio (etching)
Armin Hansen Internet Links
Armin Hansen (Bingham Gallery) -- Short bio and one image (Monterey Chinatown).
Armin Hansen (Karges Fine Art) -- Several images.

Armin Hansen: Old Fashioned Flowers (CGFA) -- Oil.

Self Portrait (americanfinearts) -- Oil.

A Matter of Style: The Paintings of Armin Hansen and William Ritschel (MMA) -- Notes and images from the exhibition.